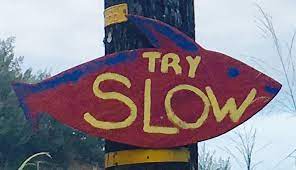 Awareness has no speed limit. Always now. These writings poetically support each week's class theme.
Try Slow
Ocean Love (Carolyn Chilton Casas)
Let me not forget to notice
all the seasons of the ocean
with an awe-filled soul—
equally winter's pounding surf
and summer's gentle swells. (entire poem here)
Cultivating Heart Qualities
Small Kindnesses (Danusha Laméris)
I've been thinking about the way, when you walk
down a crowded aisle, people pull in their legs
to let you by. Or how strangers still say "bless you"
when someone sneezes, a leftover
from the Bubonic plague. "Don't die," we are saying. (entire poem here)
Self Love
The Gift to Sing (James Weldon Johnson)
Sometimes the mist overhangs my path,
And blackening clouds about me cling;
But, oh, I have a magic way
To turn the gloom to cheerful day—
I softly sing.
And if the way grows darker still,
Shadowed by Sorrow's somber wing,
With glad defiance in my throat,
I pierce the darkness with a note,
And sing, and sing.
I brood not over the broken past,
Nor dread whatever time may bring;
No nights are dark, no days are long,
While in my heart there swells a song,
And I can sing.
Appreciating the Ordinary
Pigeons (Danusha Laméris)
Because they crowd the corner
of every city street,
because they are the color
of sullied steel,
because they scavenge,
eating every last crust,
we do not favor them… (entire poem here)
Share