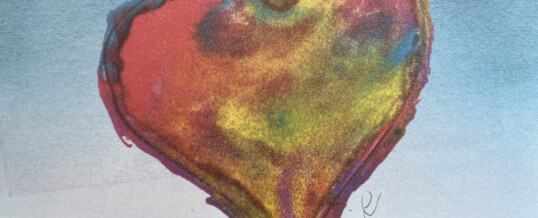 While these poems support each week's class theme, reading and listening to them also draws us together in the present moment.
Awareness Connects Us
On a Clear Day (Rosemerry Wahtola Trommer)
The way the field holds
the shadow of the cottonwood,
this is how life holds me.

Holds me, no matter my shape.
Holds me with no effort.
Holds my darkness and knows it

as weightless, as transient,
as something that will shift,
disappear, return, and shift again. (entire poem here)
Allowing Space
Storage (Mary Oliver)
When I moved from one house to another
there were many things I had no room for.
What does one do? I rented a storage
space. And filled it. Years passed.
Occasionally I went there and looked in,
but nothing happened, not a single
twinge of the heart. (entire poem here)
Loving Awareness Holds it All
For When People Ask (Rosemerry Wahtola Trommer)
I want a word that means
okay and not okay,
a word that means
devastated and stunned with joy.
I want the word that says
I feel it all all at once.
The heart is not like a songbird
singing only one note at a time… (entire poem here)
Beginner's Mind
I Have this Way of Being (Jamaal May)
I have this, and this isn't a mouth
full of the names of odd flowers
I've grown in secret.
I know none of these by name
but have this garden now,
and pastel somethings bloom
near the others and others… (entire poem here)
Resilience
Birdwings (Rumi)
Your grief for what you've lost lifts a mirror
up to where you're bravely working.
Expecting the worst, you look, and instead,
here's the joyful face you've been wanting to see.
Your hand opens and closes and opens and closes.
If it were always a fist or always stretched open,
is in every small contracting and expanding,
the two as beautifully balanced and coordinated
Share