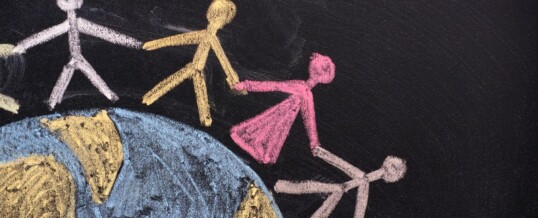 All people are invited to join our next meeting of hearts and minds!
Every thought, conversation and action makes a difference. This isn't a book group–it's a way to support each other in our commitment to increasing awareness and taking action for racial justice.
Dec 10, 2022, 12-1:15 PM PT
Suggestions for Discussion:
Cultural Humility–"A lifelong process of self-reflection and self-critique whereby the individual not only learns about another's culture, but one starts with an examination of her/his own beliefs and cultural identities. This critical consciousness is more than just self-awareness, but requires one to step back to understand one's own assumptions, biases and values."
Q: How do we open our hearts to people whose values we detest?
Class Privilege and White Privilege
Addressing White Fragility and differences in experience within and outside this group
The School that Tried to End Racism As excerpted from the article, "The school in question is a nonselective state secondary, Glenthorne high school in south London, whose intake is just over 50% white students and just under 50% BAME students….It is taking part in the first trial in the UK of a three-week programme developed in the US to educate children about the existence and effects of unconscious racial bias towards and against different communities. It is part of a wider movement away from "colour-blindness" as the default anti-racism policy (ignoring racial differences and therefore their effects in an inequitable world) and instead aims to work towards a society that can cope with the idea that difference can be recognized and – with conscious effort and strategies – not penalized. (BAME is an umbrella term, common in the UK used to describe non-white ethnicities — Black, Asian, and minority ethnic.)
Recent Recommendations from our Group:
Liz: (Book) We Had a Little Real Estate Problem: The Unheralded Story of Native Americans and Comedy by Kliph Nesteroff.
Paul:
After George Floyd's murder by a Minneapolis Police officer on May 25, 2020, our mindfulness community came together as a commitment to being a positive force for racial justice. We continue to evolve these monthly open meetings to affect real and lasting change in the fabric of the United States and the world.
Each session is inspiring as we listen, learn, share and stir up ideas and actions, supporting each other in a safe space.
——————–
More Recommendations from our group:
Liz:
Indigenous Injustice podcast. Presents and explores a little-known California state law called the Act for the Government and Protection of Indians that unleashed genocidal violence against Indigenous children. They connect the dots between that terrible past and a landmark upcoming U.S. Supreme Court case. California joined the Union as a so-called free state in 1850. This podcast addresses the question: how did white settlers get away with enslaving Native children until they were young adults? It includes information about the supreme court case threatening the Indian Child Welfare Act

Liz: Living Nations, Living Words, a Library of Congress website that provides a map of locations of Native American poets, created by Joy Harjo. It's amazing!

Liz: List of Resources that Apology and Repair Cohorts have put together for the Santa Rosa Junior College Indigenous People's Day Celebration.
Nancy: 4-part special called Model America about the "model city" in New Jersey and a shooting of a black teen 30 years ago. Very powerful.
Wendy: Sidney (on Apple TV+) a powerful documentary about Sidney Poitier, actor, filmmaker and civil rights activist.
Film: Who We Are: A Chronicle of Racism in America (Netflix)
TV: Full episodes of All in the Family from the 1970's (YouTube)
Share