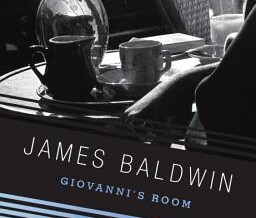 All people are invited to join our next meeting of hearts and minds!
Every thought, conversation and action makes a difference. This isn't a book group–it's a way to support each other in our commitment to increasing awareness and taking action for racial justice.
April meeting notes:
Several participants expressed a sense of wondering what's next in our personal engagement with racial justice. We discussed ideas from Carol Anderson's
White Rage
, celebrated Ketanji Brown Jackson's recent confirmation as Supreme Court Justice, and discussed how we can respond in difficult conversations when it feels right to offer another perspective. (FIrst, get curious, ask more questions.) There's another world that's possible. What can we do to create it?
May 14, 2022, 12-1:15 PM PT
Suggested Content (options):
Planning Ahead:
June — The Bluest Eye (A novel by Toni Morrison)
July — Participant Presentation (What brings you to this work? What does it mean to each of us to live in a culture of systemic racism?)
August — All that She Carried

The Journey of Ashley's Sack, a Black Family Keepsake

(Tiya Miles)
Recommendations from our group:
Liz:
The Davies UU Service

is

44 minutes, recorded, that invites you into the sacred work of anti-racism and the dismantling of white supremacy. Included in this experience of truth-telling is an exploration of key vocabulary, poetry and prose, and an interactive presentation. Excellent. Together, this congregation leans into the work of ending oppression and embracing diversity and inclusion. The live service also included music and song.

The Black History Book

Edited by many. Big ideas simply explained. 2021
Nancy: The Sunday Show, John Capehart on MSNBC
After George Floyd's murder by a Minneapolis Police officer on May 25, 2020, our mindfulness community came together as a commitment to being a positive force for racial justice. We continue to evolve these monthly open meetings to affect real and lasting change in the fabric of the United States and the world.
Each session is inspiring as we listen, learn, share and stir up ideas and actions, supporting each other in a safe space.
Register here for this free event.
Share