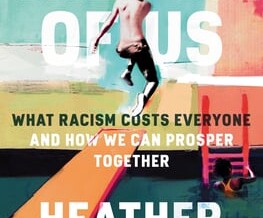 All people are invited to join our next meeting of hearts and minds!
What are you doing to dismantle white supremacy? Every thought, word and deed matters, no matter how big or small. Come as we support each other in taking action in our own spheres.
Inspired by the book "Dear White Friend," we began our December meeting with a 3-minute freewriting prompt of "Dear Black Friend." Later, as we each shared about the month's resources and experiences, each person chose to read what they wrote. It was a deeply moving and powerful exchange. And so we continue!
January 8, 2022, 12-1:15 PM PT
Suggested Content:
Planning Ahead: In the spirit of alternating between faster reads and deeper dives:
Powerful resources from our last meeting:
Barbara:
The Berkeley Baby Book Project – Dolly Parton's Imagination Library mails books monthly to children birth to age five who are registered for the IL Program by local affiliates. A child's age and home address are the only eligibility criteria, nothing else.
Nancy:
Othering and Belonging Institute at UC Berkeley brings together researchers, organizers, stakeholders, communicators, and policymakers to identify and eliminate the barriers to an inclusive, just, and sustainable society in order to create transformative change.
TV Series: All Rise A look at the personal and professional lives of the judges, lawyers, clerks, bailiffs and cops who work at an L.A. County courthouse.
Movie: 13th Ava DuVernay's 2016 documentary has come back into focus as the U.S. confronts its history of racism. Although the 13th amendment outlawed slavery over 150 years ago, it was essentially allowed to continue via mass incarceration.
Jade:
After George Floyd's murder by a Minneapolis Police officer on May 25, 2020, our mindfulness community came together as a commitment to being a positive force for racial justice. We continue to evolve these monthly open meetings to affect real and lasting change in the fabric of the United States and the world.
Each session is inspiring as we listen, learn, share and stir up ideas and actions, supporting each other in a safe space.
Register here for this free event.
Share