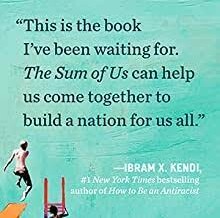 All people are invited to join our next meeting of hearts and minds!
Every thought, conversation and action makes a difference. This isn't a book club–reading is not required. Rather, this is a way to support each other in our commitment to increasing awareness and dismantling white supremacy.
Our January meeting touched on some of Heather McGhee's themes in her book
The Sum of Us
, which are also featured in her TED Talk
Racism Has a Cost for Everyone
.
February 12, 2022, 12-1:15 PM PT
Suggested Content:
Planning Ahead: In the spirit of alternating between faster reads and deeper dives:
Powerful resources from our last meeting:
Jade:
Nancy:
Urban Tilth inspires, hires, and trains local residents to cultivate agriculture, feed our community, and restore relationships to land to build a more sustainable food system, within a just and healthier community.
Liz and Nancy
Voices of Woodlawn

A reckoning by four poets with America's slave-holding past. Online Thurs, Jan 27, 5 PM



After George Floyd's murder by a Minneapolis Police officer on May 25, 2020, our mindfulness community came together as a commitment to being a positive force for racial justice. We continue to evolve these monthly open meetings to affect real and lasting change in the fabric of the United States and the world.
Each session is inspiring as we listen, learn, share and stir up ideas and actions, supporting each other in a safe space.
Register here for this free event.
Share