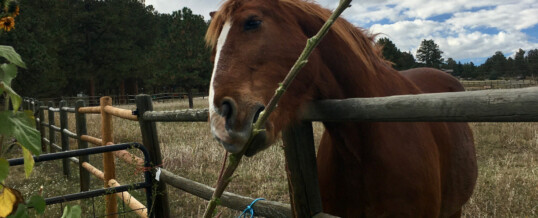 Each week I settle into my favorite chair to gather poems that might resonate with our class theme. I always find my body-mind-heart uplifted, soothed, somehow renewed. And then, together in class, we share in the poem's invitation. (Photo Credit: Mindful Eating, Louise Taylor, Sept 2022)
Breathe into Presence
One conscious breathe in and out is a meditation. (Eckhart Tolle)
Ancient Language (Hannah Stephenson)
If you stand at the edge of the forest
and stare into it
every tree at the edge will blow a little extra
oxygen toward you
It has been proven
Leaves have admitted it (entire poem here)
Take Love For Granted (Jack Ride)
Assume it's in the kitchen,
under the couch, high
in the pine tree out back,
behind the paint cans
In the garage… (entire poem here)
Grace
Heirlooms (Jim Keller, Camus' Camel)
This watch reads a half hour slow
It's too damn complicated to change it
Easier to change the time in my head
It was my father's watch
The wrist band is much too long
I got my small bones from my mother
my brain from my father I hope
She got Alzheimer's
along with her three sisters
This is a Seiko watch
self-winding
wound by my movement
It'll keep going for a few hours
after my heart stops ticking
My heart is from my father I think
Connection and Acceptance
Sometimes I am Startled Out of Myself (Barbara Crooker)
like this morning, when the wild geese came squawking,
flapping their rusty hinges, and something about their trek
across the sky made me think about my life, the places
of brokenness, the places of sorrow, the places where grief
has strung me out to dry. And then the geese come calling…. (entire poem here)
The Poet Compares Human Nature To The Ocean from Which We Came (Mary Oliver)
The sea can do craziness, it can do smooth,
it can lie down like silk breathing
or toss havoc shoreward; it can give…(entire poem here)
"Every thought we think, every feeling we have, every word we speak goes out into the atmosphere to either heal or harm. Let us be healers. Let us be harmless." (John R. Price – Contributed by Ann Berry)
Resilience
Adrift (Mark Nepo)
Everything is beautiful and I am so sad.
This is how the heart makes a duet of
wonder and grief. The light spraying
through the lace of the fern is as delicate
as the fibers of memory forming their web
around the knot in my throat. The breeze… (entire poem here)
Become a Lake
Once an unhappy young apprentice came to an old master and told the master that he was deeply sad and asked for a solution. The old master instructed the unhappy young apprentice to put a handful of salt in a glass of water and then to drink it. Then he asked "How does it taste?" "Terrible!" spat the young apprentice. The master nodded and asked the young apprentice to take another handful of salt and put it in the lake. The two walked in silence to a nearby lake and the apprentice swirled his handful of salt into the lake. The older master said, "now drink the lake." The apprentice cupped his hands and drank. Again, the old master asked, "How does it taste?" "Good!" said the apprentice. The master then asked, "Do you taste the salt?" and the apprentice smiled and said, "No." The master sat beside the trouble young apprentice and took his hands. "The pain of life is pure salt; no more, no less. The amount of pain in life remains the same. But the amount we taste depends on the container we put it into. So when you are in pain, the wisest thing to do is to enlarge your sense of things. Stop being a glass. Become a lake.
Remembering Love is Essential as Oxygen
(Marianne Williamson, A Return to Love)
"Our deepest fear is not that we are inadequate.
Our deepest fear is that we are powerful beyond measure.
It is our light, not our darkness that most frightens us.
We ask ourselves, 'Who am I to be brilliant, gorgeous, talented, fabulous?'
Actually, who are you not to be?
You are a child of God. Your playing small does not serve the world.
There's nothing enlightened about shrinking, so that other people won't feel insecure around you.
We are all meant to shine, as children do.
We were born to make manifest the glory of God that is within us.
It's not just in some of us; it's in everyone.
And as we let our own light shine, we unconsciously give other people permission to do the same.
As we're liberated from our own fear, our presence automatically liberates others."
If Prayer Would Do It (Stephen Levine)
If prayer would do it
I'd pray.
If reading esteemed thinkers would do it
I'd be halfway through the Patriarchs.
If discourse would do it
I'd be sitting with His Holiness
every moment he has free.
If contemplation would do it
I'd have translated the Periodic Table
to hermit poems, converting
matter to spirit.
If even fighting would do it
I'd already be a blackbelt.
If anything other than love could do it
I've done it already
and left the hardest for last.
Share